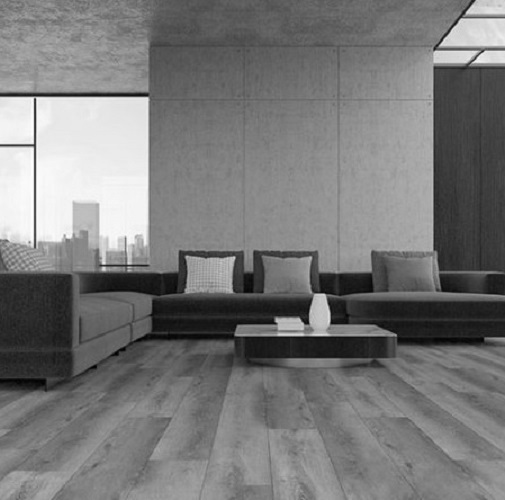 Vinyl plank flooring for your home or office
Getting water-resistant material for your home is a great flooring option for your house's room or spaces. Vinyl plank flooring is durable and easy to install, also perfect for any DIY project. The range of vinyl flooring planks is unlimited and comes in many styles and colours for your home.
What vinyl plank flooring is made of?
Vinyl flooring is made from a synthetic material that is totally waterproof. It comes in many appearances, such as planks, tiles, and sheets. The vinyl plank flooring comes in the shape of a plank or strip and mimics a timber board. When it comes to design, there are a thousand options replicated most of the known wooden species, giving any homeowner an option to find their preferred option.
Vinyl plank has multiple layers that are finished with a top durable floor coating, making this product a robust option for any room areas, even for high traffic space, making it a perfect commercial flooring solution. It can be installed in home, offices, stores, cafes, and restaurants. This literally a universal floor covering for any type of property. 
How can vinyl plank flooring benefit?
Vinyl plank flooring is a great option for any home designs and stile. It has many colours, and finishes options that suites anyone. The real look of timber gives a luxury appearance to any room or office space. For the coast of fraction, you can make your floor looks like a real spotted gum timber flooring or as a brushed oak, there is so many options that you will not believe it when you shop around for new planks.
It is a waterproof material that gives it extra credit for wet areas, such as laundry or bathroom and can be washed with water in shops or cafes. This material stands along with other floorings such as laminate or solid timber, where water is not an option.
What options for vinyl flooring?
Vinyl flooring comes in planks and luxury planks. The difference in material quality and thickness.
Normal planks usually have 2.5 to 4.5mm thickness and would have less warranty and lifespan time. The installation of these vinyl planks would be a glue-down type as usual.
When it comes to luxury vinyl plank flooring, this will be a much better quality and thickness product. The usual thickness of this planks is 5 to 7mm. This material also has an extended warranty, usually something between 20 to 25years. The installation types are also giving more flexibility as it can be installed as glue don floor or as loose lay planks.
Obviously, there is a price difference between these two choices, but it all comes to you to pay for what you get. If you plan a long time investment, the luxury vinyl plank flooring will be the way to secure your new floor with quality material.